My front door has been a bit bare since I took down my DIY Dollar Tree Halloween wreath a few weeks ago. I have been wanting to make something cute for Thanksgiving, but wasn't really sure what I wanted. I knew I want it to be thrifty, as all my money these days is being saved or spent for Christmas. Here is what I came up with.
I got this frame at at the auction I went to a few weeks back. It was in a stack of like 15 frames/pictures I got for $1.
I started out by taking the canvas out of it.
Then I spray painted it orange with some spray paint I had left over from another project.
Once my spray paint was dry & started adding some garland & leaves.
The garland is from Walmart & is the only thing I bought specifically for this project. It was $3.
This floral leaf pick was leftover from my Fall display. It was a Dollar Tree score & as you can see it still had many leaves left on it. I just cut off the leaves leaving a little bit of stem on each.
Then I just hot glued it on all on the frame. I used my leftover leaves to fill in the areas that seemed bare to me. I added some ribbon to hang it (from my ribbon stash) and
It really spruced up my bare door!
My wreath was FEATURED HERE: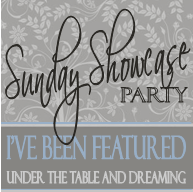 I am linking up to these FABULOUS Parties: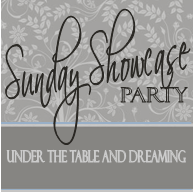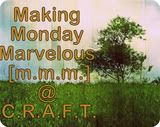 </ a="">